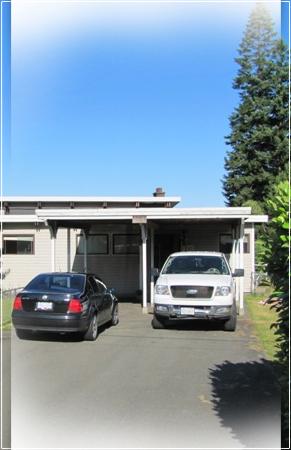 Inside Edition
Thursday, August 30, 2012 - 11:15am
Background: One of the DMI girls, Markie (along with her partner, Nate) bought a house! We are re-doing this place top to bottom, inside and out. It's quite a project. And it's a real client perspective. So we are going to blog the progress as we go, along with all the true and ugly details. Here is her story…
A 'DMI Insider' story:
We bought a house!
After much searching, stressing, and agonizing over home after home in Campbell River, we found her! Hidden behind a massive hedge, with a small "For Sale By Owner" sign, was the place we had been searching for.
Ideal corner lot, excellent area, bonus semi ocean view…horrible curb appeal! At first glance, I think most people would be immediately NOT INTERESTED. But I was intrigued the moment I pulled up… Flat roof!? Different. I  love it!
The house was built in 1959, and updated….NEVER (with the exception of some vinyl siding and upgraded electrical panel). And it was perfect - beyond outdated and run down, a complete tear down to most. I fell in love with the architecture of the place instantly. A traditional sloped shed roof, exposed beams with cedar tongue and groove ceilings, raised living room, semi-open (and totally workable) floor plan, unfinished walk-out basement. A west coast modern dream! I tried to be rational. I tried to be unbiased. Steve Hills (my boss at 2Hills Renovation, and an avid real estate stalker) had told me to "Get my heart out of the market. Quit being an emotional buyer. You need to look at these houses objectively." I was totally failing Steve's great advice. I tried, I really tried, but I was already emotionally invested in this house. My heart was in the market. My heart was in this decrepit house.
I had a few "mentors" walk through with me. I had our parents approvals. Of course, I had to get Denise in to give her okay. My second mother and the one and only design, renovation, and makeover guru I knew. I needed her blessing. I needed her reassurance. I needed her approval! God help me if she didn't approve! Since I was already in love with the place, I was terrified that she would tell me I was crazy. I also knew she would not break this info to me gently if she disapproved. Bracing for impact, I was studying Denise's face as she walked through the kitchen and into the living room. Her face says it all. But she was wide eyed and I couldn't get an accurate read. The sellers were there cleaning out dusty belongings. We couldn't say too much in front of them. She turned to me and silently mouthed, "I freaking love it." I said, "You love it!?" Denise nodded in approval. That was the icing on the cake – SOLD!
The Plan: Demo! Renovate and restore the house entirely, but stay true to it's architecture and original design. Give it a new life and make it our very own.
The Budget: $120,000
Our Lives: OVER!
Fear & Anxiety Level: 10/10
So – here is what we are starting with….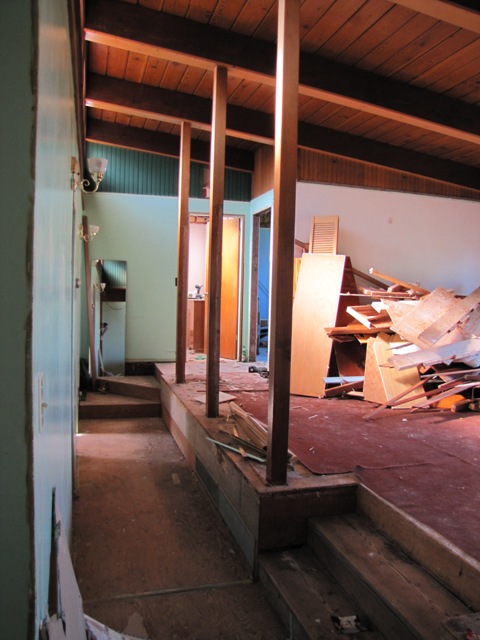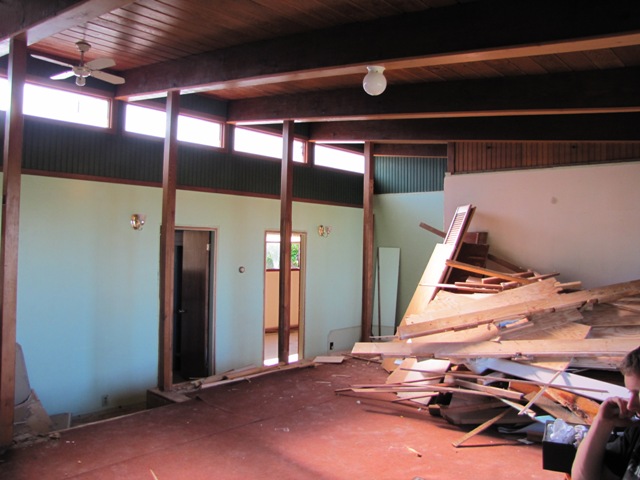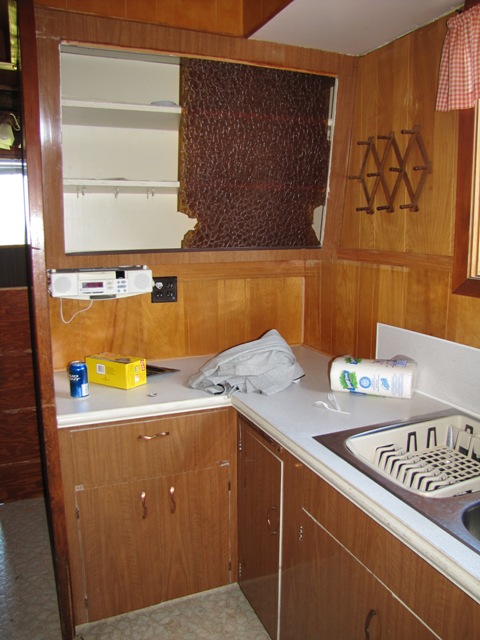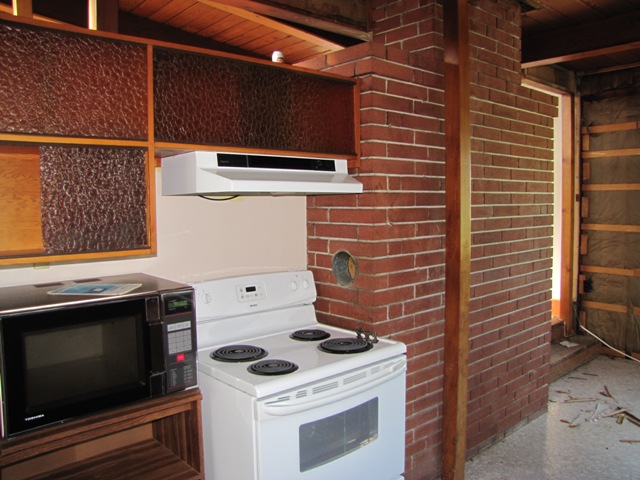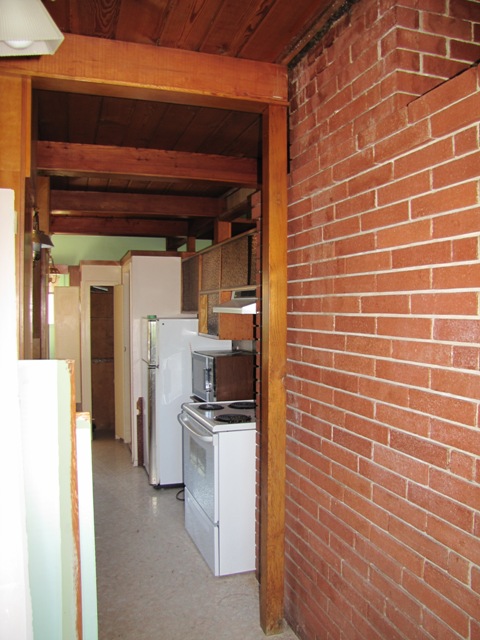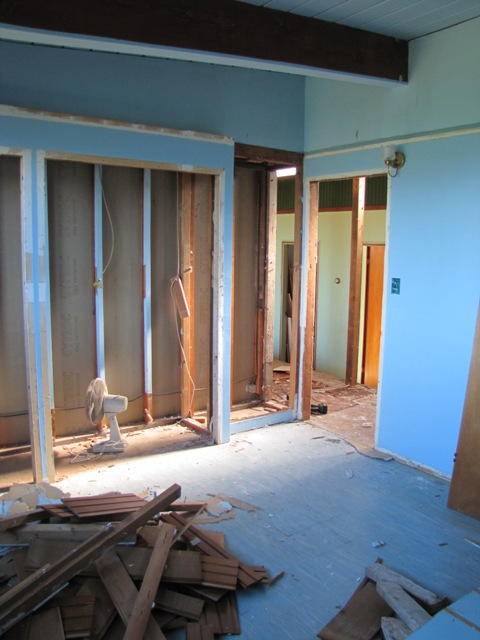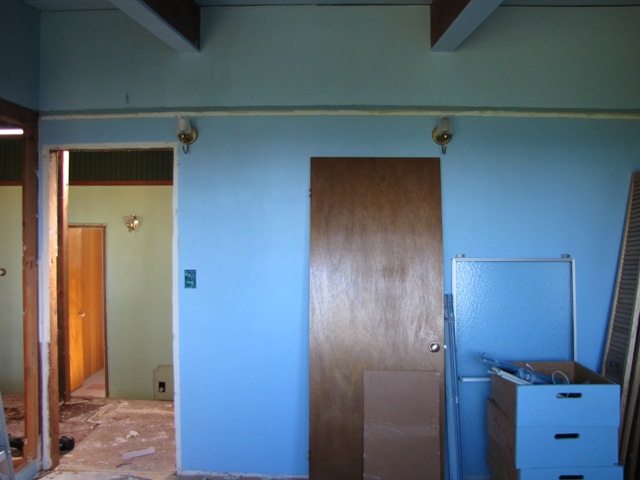 Now, I know what you are thinking. But it's going to be great. Really!
So stay tuned! We are mid-demolition and loving it. Very satisying to do the dirty work to get this house cleared out so we have a clean slate. Well, clean-ish.